Domestic Excess Baggage Moves
Do you need to move boxes, bags or suitcases throughout China, city to city, town to town? We operate our own network of depots and vans across the UK and we offer two domestic services for anyone relocating more than 60kg: Mini Moves and City Moves. Mini Moves will deliver your possessions door to door within China whilst City Moves will collect and deliver within the same city.
For the smaller moves.
An online quote in 30 seconds

Delivery of boxes, bubble wrap and tape to your door to help you pack your possessions safely (unused boxes can be returned free of charge)

Scheduled arrival time sent to you by email the day before your selected day

Tracking of your shipment as it progresses through our network

Collecting all manner of suitcases, sports equipment and musical instruments (we will not collect loose items or items in flimsy bags such as bin bags)

The maximum weight per item is 30kg but no limit on the number of items you want to move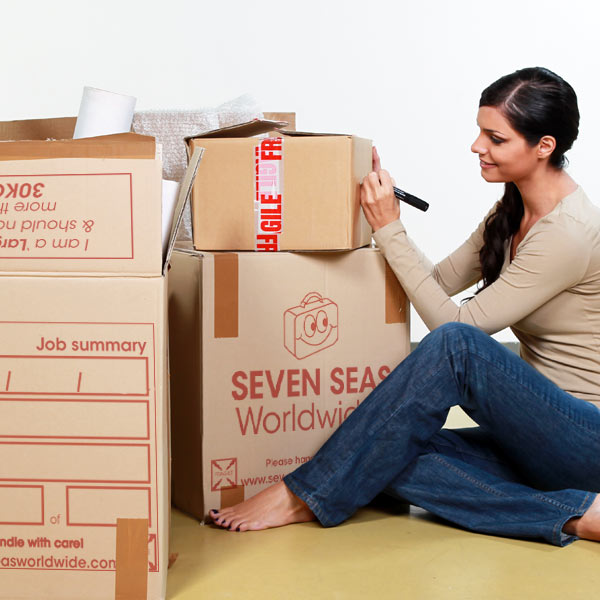 The Domestic MoveCube®
Whether you are moving your home to another city or simply downsizing before you sell your property then the MoveCube® might offer you greater flexibility. Available in multiples, the MoveCube ® is your own personal container that can be delivered to your door for you to pack - from boxes, bags and suitcases to furniture and beds. Once packed, the contents can be stored until you need them returned or moved to our depot closest to your new address where the process is reversed, and you move everything out of the MoveCube® into your new home. 
Our Domestic MoveCube service also includes:
An online quote with teams across the globe available to take your call 24/7
A Starter Pack containing:

A measuring tape,
3 plastic sheets, one showing the floorplan of each MoveCube®,
A selection of boxes, bubble wrap and tape to get you started.

Scheduled arrival and departure time of your MoveCubes® sent to you by email, the day before your selected day.
Assistance from our driver to load and unload your MoveCube® (this is not a packing service - packing must be done before the MoveCubes® arrive)
A storage option can be selected if you have a change of plan and need to delay the arrival of your MoveCubes®
The MoveCube® is a container which comes in three sizes: small, medium and large. We can tailor the delivery depending on the size of your property and what you want to move. So for instance, if you live in a two-bedroom flat perhaps a medium and a small MoveCube® is best for you.
Fantastic service from the moment I first called to delivery of my consignment. Well done and thank you to all involved. I would highly recommend Seven Seas to anyone looking to ship valued items using a cost effective and professional team.

Danny Lewinton