Why choose Seven Seas Worldwide?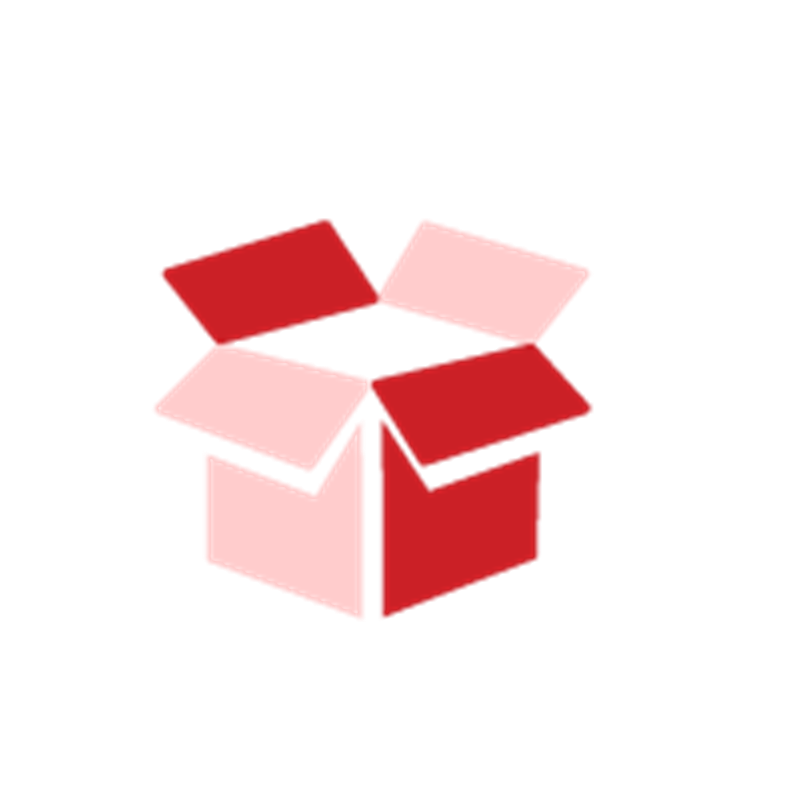 Purpose-built boxes and materials provided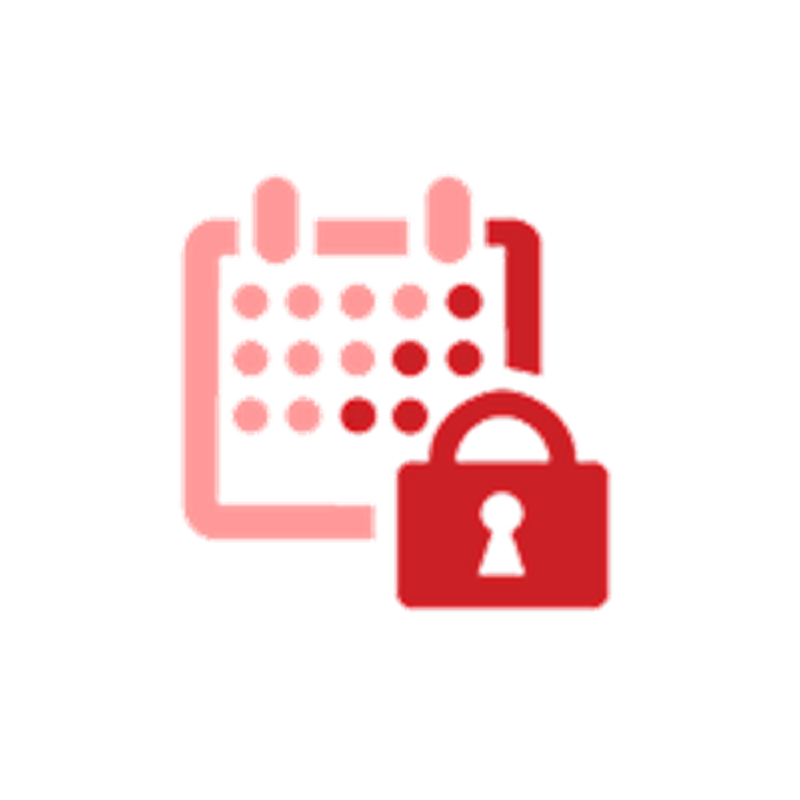 Enjoy 2 weeks FREE storage at the origin country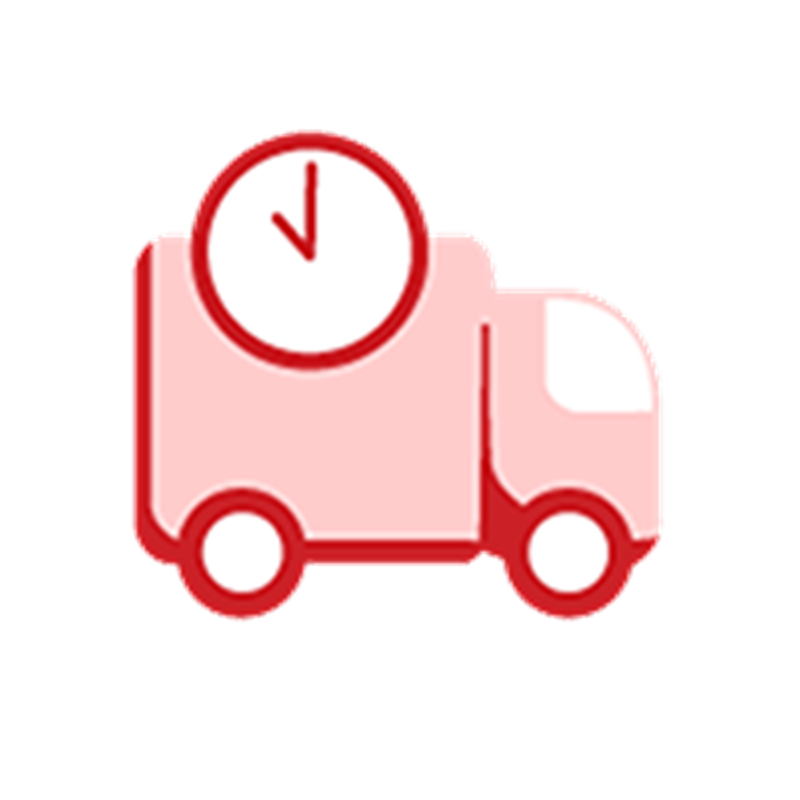 Pick your own dates for shipment delivery and collection

Trusted international removals for over 25 years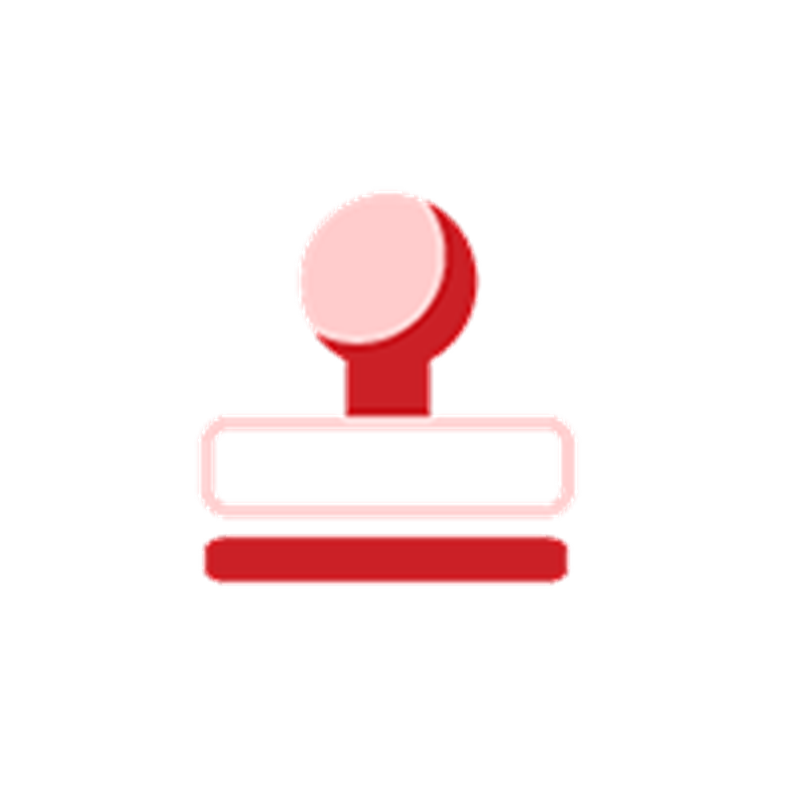 We support you through quarantine and customs clearance process
International removals to India: all you need to know
India is a large country in South Asia with a population of 1.4 billion and growing. Thanks to a booming economy, beautiful landscapes, and low cost of living, there's much to attract adventurous expats. The Republic of India has something for all, from new families to students and retirees. So, why not get your new life started in this vibrant country with our removals to India service?
With over 25 years of experience helping people with overseas removals, we simplify the entire moving process. Our expert team and multilingual customer support make us a standout international removals service.
Trusted for over 25 years, we make moving to India stress-free
Affordable and straightforward, our international removals services cover most major cities in India, including New Delhi, Mumbai (Bombay), Jaipur, Bangalore, and Chennai.
Here are just a handful of reasons to choose our expert movers to assist with your India removal:
Complimentary packing materials: with your MoveCube® removals order, you'll receive a free Starter Pack. Inside you'll find a measuring tape, a box cutter knife, a marker pen and a roll of parcel tape with a dispenser. Plus, three plastic floor sheets to help you estimate how many boxes, bags and furniture will fit in a Large, Medium or Small MoveCube®.
Free secure storage: enjoy 2 weeks of complimentary storage at your origin country before our removal experts move your shipment to India.
No hidden fees: as transparent overseas movers, our free instant quote tool displays a complete cost breakdown.
Customs guidance: we'll assist you during every step of the customs clearance process in India. Our multilingual customer support team are available round-the-clock to answer any moving and removal questions.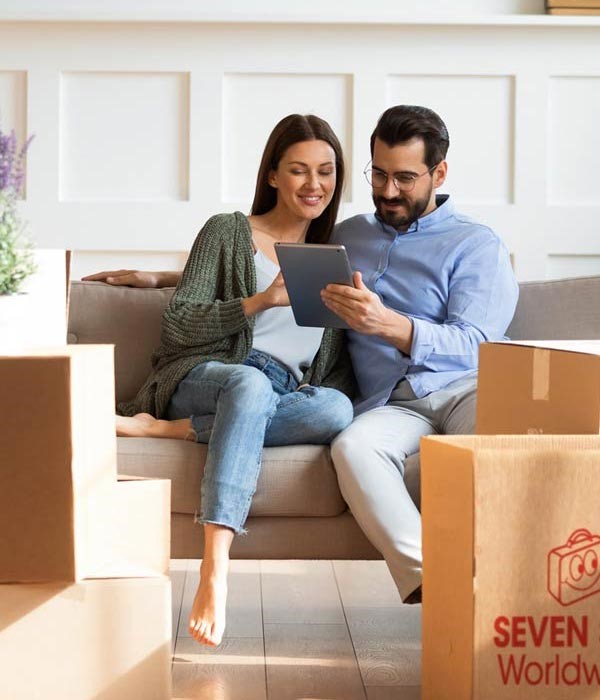 How our India removals service works in 5 steps

Free online quick quote 
Our instant quote tool provides a clear, itemised cost with no hidden fees or nasty surprises.

Pick your dates
When placing your order, choose the materials delivery and shipment collection dates that suit you.

Securely pack your items
We deliver an empty MoveCube®, ready for you to fill.

We collect and ship
Complete the online documentation. Then we'll transport your shipment to its destination.



Delivered to your address
Our team will clear your goods through customs and deliver them safely to your new home.


India removals with the MoveCube® moving pod
After deciding which city in India to move to, it's time to pack up your household goods and arrange removals. You can fill the MoveCube®, our secure shipping container, with everything from beds and bicycles to musical instruments and furniture.
Begin with a quick free removal quote and place an order. Then, select a date so our movers can conduct a site inspection and hand over your free Starter Pack. Next, we'll bring a MoveCube® or MoveCubes® to your door to be loaded by you within an allotted timeslot. Then, complete your online shipping documentation, and we'll take your full container load to our nearest depot.
To comply with Indian customs regulations, the shipment owner must be present in the country when their goods arrive in India. We will then move your possessions to Bangalore ICD and contact you once your shipment has cleared customs to organise delivery.
Saying goodbye to your precious household items as they travel to India can be hard. For a worry-free moving experience, we offer comprehensive insurance policies. Plus, you can monitor the MoveCube®'s location via our online tracker.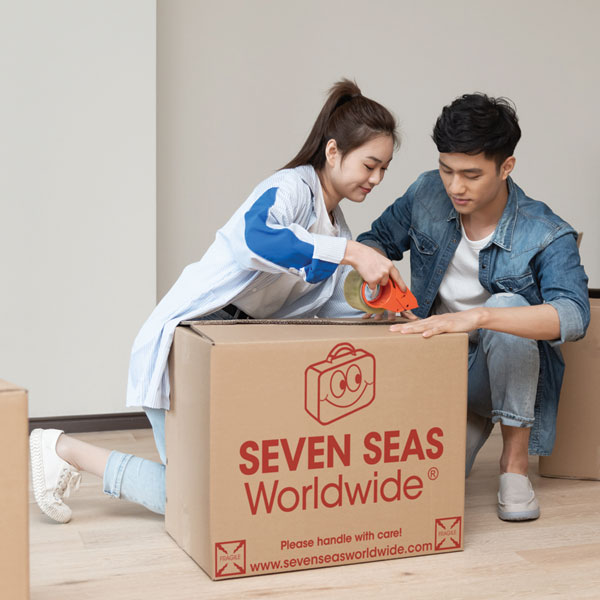 What sizes of MoveCube® removals container are there?
The MoveCube® is a moving pod unique to our overseas removals company. Perfect for shipping furniture and larger items, it offers your household belongings total protection when moving them to India. Three sizes are available, Large, Medium and Small (see below for dimensions). You can order more than one MoveCube® for moving bigger households by contacting our helpful customer support team.
Once the MoveCube® removal container is delivered to your address in India and unloaded, you must arrange disposal of the container, as our movers will be unable to collect it.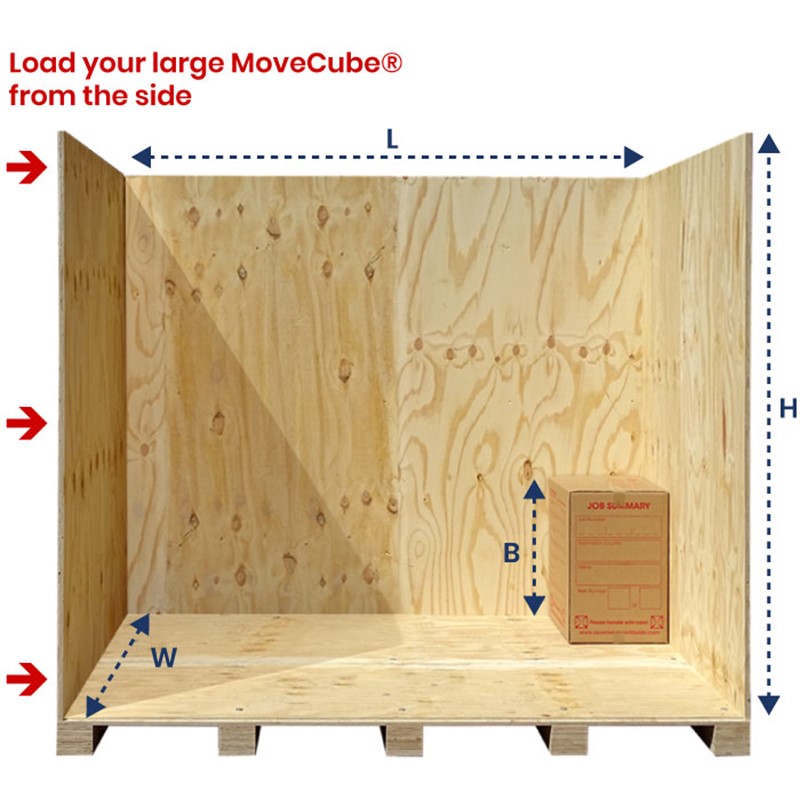 Large MoveCube®
H - 1.871m
W - 1.464m
L - 2.264m
B - 61cm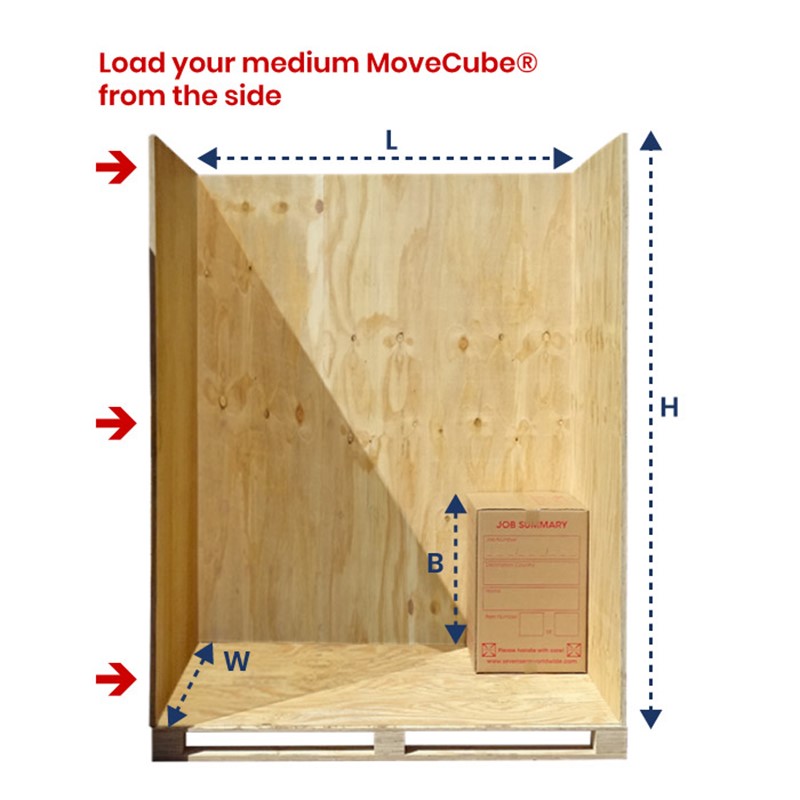 Medium MoveCube®
H - 1.871m
W - 1.464m
L - 1.114m
B - 61cm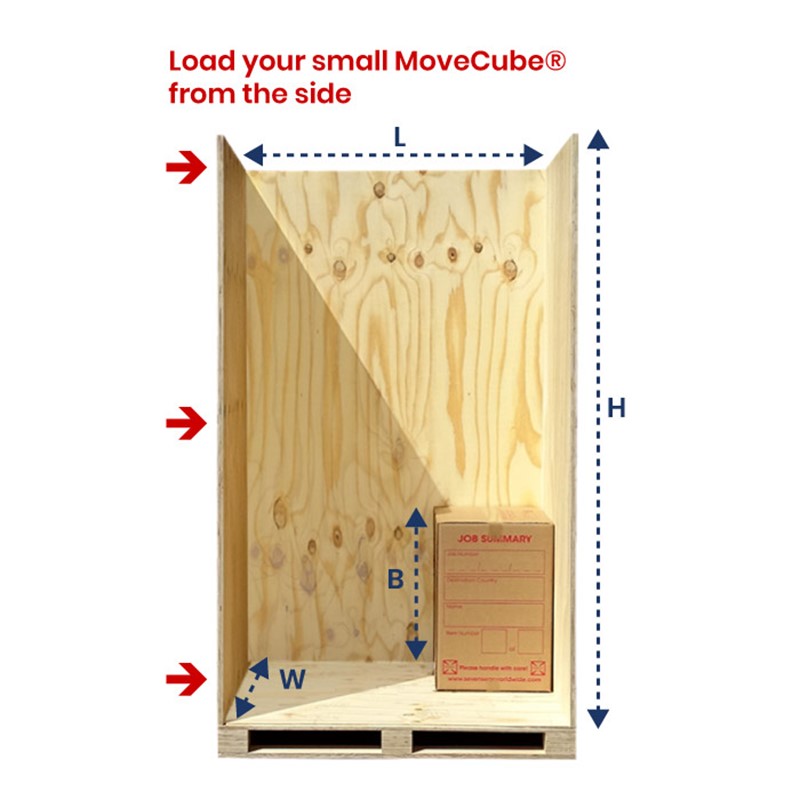 Small MoveCube®
H - 1.871m
W - 1.114m
L - 0.964m
B - 61cm
FAQs about removals and shipping to India
Did you know?
In India, there are three plug types C, D and M. As it's unsafe to use adaptors for long periods, and there's a 38.5% duty on all electronics imported into India, you might want to reconsider shipping these items.
How to pack boxes when moving to India in 4 steps
Securely wrapping and packing all your items and removal boxes is essential when moving to India. We recommend hiring professional packing services to do it for you to remove stress. Alternatively, set aside plenty of time and follow our 4 top tips below. For more in-depth advice, check out our packing guides, including How to load a MoveCube® and How to pack our shipping boxes.

Cut back on clutter!:
Make a detailed list of everything you own and decide what to take. Decluttering is a great way to sort items you no longer need. Plus, you'll save money by shipping fewer possessions to India.
High street charity shops will be happy to take anything you have in good condition. Also, you can take any broken or unusable items to your local recycling centre.

Be careful with fragile goods:
Create a robust base for your shipping box by sealing the flaps with three layers of overlapping parcel tape. Repeat when sealing the lid. Cover each item in bubble wrap and use two or more layers for delicate goods. Place heavy items at the bottom and centre and lighter effects on top, away from the sides.
Fill any gaps with soft materials like towels or packing paper. When full, give your container a gentle shake. If you hear items moving, add more padding.

Organise parking for our vehicle:
For a successful loading day, purchase any parking tickets or permits before the MoveCube® removals container arrives to ensure our driver can park within twenty meters of your building's entrance.
You are responsible for loading the MoveCube®, so ask friends and family to help. Our driver can loan you a trolley to help transfer containers, but they must keep the vehicle within sight.

Stack items by weight in the MoveCube®:
Before loading day, use the floor sheets in your Starter Pack to see if your possessions fit inside a Small, Medium or Large MoveCube®. Place heavy items along the bottom and centre and build around them with lighter shipping containers above and to the sides.

If you see a gap, fill it with a solid container. However, avoid using loose items, which break easily and could cause damage when moving them to India.
Seven Seas Worldwide simplified our moving process. Once I booked, empty shipping boxes were dropped off with tape and bubble wrap, as well as clear instructions. I called them to book my removals collection, which occurred seamlessly and was on time. The driver collected my shipping boxes from my door. I was able to track the shipment throughout the journey on a live map showing where in the world it was. Once it arrived at my destination country, I was asked to call and book a delivery slot, which was adhered to (in fact, the driver was 15 min early). I was given a 30 mins heads-up by the driver too. They have 24-hour service so I could call any time for any removals queries. I highly recommend them!

CU
Moving to India: an essential guide
In Indian culture, religious traditions, quality time spent with family and sharing food are highly valued. This warm and colourful country is bursting with life. Music, dance and yearly street festivals fill the air. So, if you're moving to India for excitement, variety and sun, you've made the right choice! But before you rush out the door, here are some essential facts to help you prepare for your new life in India:
Types of visas: typically, expats require an Employment Visa (E-visa) and a work permit to move to India. You can apply for them yourself online or via your Indian employer. The longest E-visa is five years. After five years, you can apply for permanent residence status.
Job opportunities: there is much competition for work in a populated country like India. Being highly skilled or educated will help you stand out from the crowd. In-demand industries include IT, pharmaceutical, and construction.
Healthcare: a combination of personal and private insurance and tax-funded public hospitals fund India's universal healthcare. With limited hospital space due to the large population, your best option is private health coverage.
Education: India's constitution states that each child between the ages of six and fourteen has the right to attend public schools. High-ranking universities include the Indian Institute of Science in Bangalore and the Shoolini University of Biotechnology and Management Sciences in Solan.
Lifestyle: if year-long sunshine and a lively atmosphere make you happy, India is the place for you. Accommodation and the cost of living are low, so your money will stretch far. Plus, there are endless breathtaking landscapes and ancient sites to explore.

International removals checklist for India
Our international removals service takes the stress out of shipping furniture and possessions to India. However, this helpful list will fully prepare you for the big move:
Gather your documents: keep all important papers, such as payslips, bank statements and birth certificates, in one place. Doing so allows for immediate access when required.
Apply for a visa: thoroughly research the most applicable Indian visa for you and your family, then apply and await approval.
Arrange accommodation in India: decide to sell or rent your current home. Once in India, we recommend renting to acclimate to your new surroundings before making a big purchase like a home.
Book an international removals service: grab a free removals quote on our website, then let us know a suitable date to bring a MoveCube® shipping pod to your home to be loaded by you.
Arrange travel: book flights to India ahead of your shipment to allow plenty of time to settle into your new home completely stress-free.
Sort your finances: let your bank know you're emigrating. Withdraw some cash and convert it to Indian Rupee for unforeseen purchases or emergencies.
Speak to a doctor: if you need medical care, request a three-month supply of medication until you arrange new healthcare in India.
Pet relocation: if your four-legged friends are coming to India, arrange their vaccinations and buy a safe pet carrier. 
Have a declutter: think hard about which household items you need to take. The less you ship, the more cost-effective it will be. Sell, donate, or recycle what you leave behind.
Pack your belongings: wrap and pack all your possessions and place them in removals containers. For a smooth MoveCube® loading day experience, move everything as close to your home's entrance as possible.
Settle into your new home: we'll notify you once your shipment has cleared India customs. Then, log in to your online account and schedule a delivery date to your new home in India. All that's left to do now is unload the MoveCube® removals container and enjoy your exciting new life!