Quick Tips

  You must be in the Netherlands before the MoveCube® arrives        

  Inventory must be accurate    
All you need to know when shipping to the Netherlands
Before importing your belongings into the Netherlands, log in to your account and complete our online documentation, which includes the following:
An inventory: to record each item in your shipment.
Optional insurance: to protect your items from any unforeseen events.
Customs forms: picture and signature pages.
Passport: colour scans of the shipment owner's passport picture and signature pages.
Your visa: a copy of your visa, if applicable.
There are pointers to help guide you throughout the process. Please ensure all information is accurate, as these forms will be presented to the authorities in the Netherlands. Our multilingual customer support team are happy to answer questions and offer advice.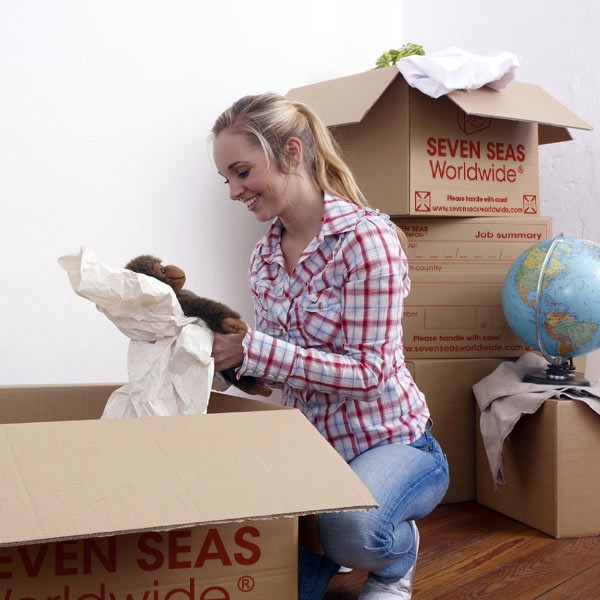 Importing personal effects and household items tax and duty-free
Please note: if shipping a MoveCube®, you must be present in the Netherlands when it arrives. If using our boxes and bags shipping service, customs officials may also request you are in the country before your belongings arrive.
Used personal items may be imported into the Netherlands duty and tax-free for European Union citizens, provided they are for personal use and not for resale. If arriving from a non-EU country, you must also have lived outside the EU for at least twelve months and import your possessions within a year. For EU and non-EU citizens, you must also have lived in the Netherlands for less than 12 months.
To clear your shipment free of tax and duty in the Netherlands, we require 1 of the following documents: 
Your registration letter from your Dutch county and your "Uitreksel uit het persoonsregister", also known as a Persoonslijst.
Your contract of employment in the Netherlands.
Your rental agreement in the Netherlands.
Your working permit in the Netherlands.
Prohibited goods
We aim to make importing your personal belongings into the Netherlands as simple as possible. See our comprehensive list of items that cannot be shipped along with any service specific restrictions.

This page was last updated on 30th August 2023.