Quick Tips

  Electrical goods cannot be sent        

  SARS customs forms must be completed        

  Inventory must be accurate
Things you need to know when shipping to South Africa
You will need to log into your account in order to complete our online documentation which includes:
Inventory,

recording the contents of your shipment;

Insurance

to protect your shipment in case of mishap.

Questionnaire

to decide which Customs channel you will be using.

SARS Customs forms

for the clearance of your shipment into South Africa.
Your shipment could have "duty-free" entry if:
You are present in South Africa at the time your shipment arrives and you have been out of South Africa for a period longer than 6 months and must be returning to your normal home, in other words, making South Africa your place of residence.

You are travelling on a foreign passport and come to live or work in South Africa.
If you are not returning immediately then you can arrange storage with us – you have 2 weeks free automatically – so your shipment is sent to arrive after you arrive.
Otherwise, you will have to pay taxes and duty on your shipment.
You will need to upload scans of your passport - the picture page, the signature page and if applicable, a copy of your visa, at the final stage of the process.

There are helpful pointers all throughout but you must be completely accurate with the information you enter as these forms will be presented to the authorities at the destination.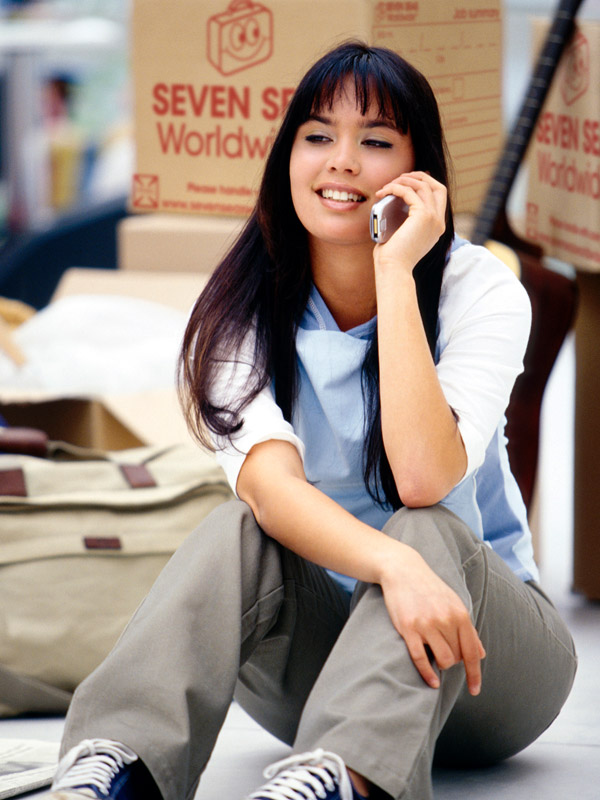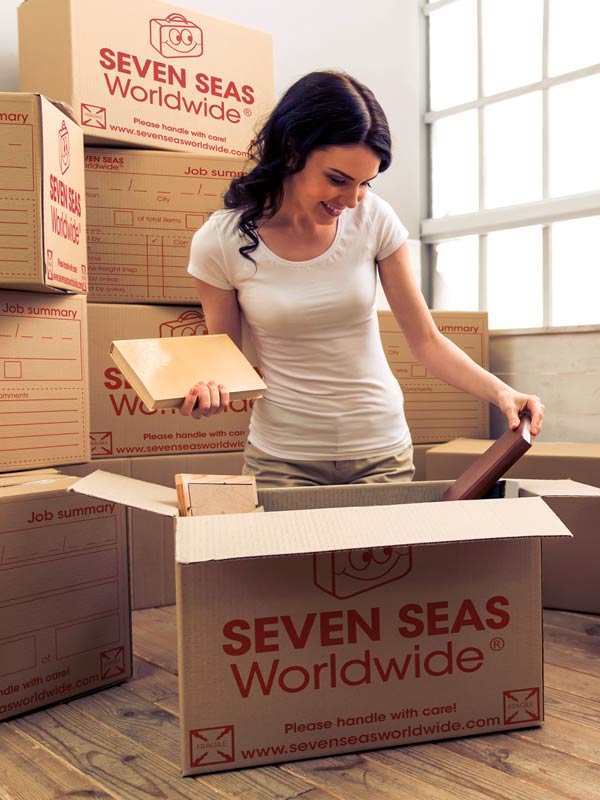 If you qualify for the duty-free entry, then fourteen days before your shipment arrives, we will courier an envelope to you which will contain:
Three copies of the P1160 form;

Three copies of the DA304 form;

An Affidavit confirming you are returning to South Africa permanently;

A help sheet to complete the forms and a return envelope.
You need to complete ALL the forms, signed them, and have the Affidavit stamped at your local Police Station, all within seven days, including weekends of receiving them, then you have two options:
You can take your passport/s (expired and current), inventory, complete and signed Customs forms: P1160 and DA304, and the stamped Affidavit to your local Customs office, details of which can be found here and have the Customs forms stamped by an officer at the Customs Office. The stamped forms can then either be photographed or scanned and emailed to zaimports@sevenseasworldwide.com.
You can place your passport/s (expired and current), the completed and signed Customs forms and the Affidavit into the return envelope and email zaimports@sevenseasworldwide.com to arrange for our courier to collect the envelope from you. We will return your passport by courier once we have cleared your shipment.
If you do not qualify for duty-free entry then any duties and taxes for which you are liable, will be invoiced and must be paid immediately. Please remember when you complete the inventory that personal effects that you have used or worn will have a very low value which should minimise the taxes and duties to pay.
Importing electrical items
The NRCS (National Regulator for Compulsory Specifications) has declared that all electrical items imported into South Africa must have a "manufacturer licence." It is your responsibility to provide a license for each electrical item in your shipment, for example, a hair dryer, TV, games console, etc. Until you provide all licenses, your shipment will be held in a customs bond and incur very high storage charges.  
Seven Seas Worldwide is committed to transparent pricing but cannot give a definitive Destination Charge for such an open-ended commitment. Therefore, we have reluctantly decided to refuse any electrical items in our sea shipments to South Africa. 
Prohibited goods
We make importing and relocating to South Africa easy. See our comprehensive list of items you cannot send to South Africa along with any service based restrictions.

This page was last updated on 1st July 2021.