The International MoveCube® is a shipping container designed for moving overseas that we put inside a trailer and park outside your home. We leave the trailer with you, you load up the MoveCube® with your boxes and we'll turn up to collect it for shipping to your chosen destination. It really is the easiest way to go when moving abroad.
As we've mentioned, the International MoveCube® is a method of moving house that's becoming very popular throughout the world. You could say Seven Seas Worldwide is creating waves in international relocation! Waves! Seven Seas? Waves? Okay, moving on. In some countries, we're fast becoming the first choice of people relocating overseas. This is because our service is not only affordable and secure but it's also the most straightforward method of transporting your personal belongings: We drop off the MoveCube®, you load it, we take it away again. It couldn't be simpler.
So where do you have to live to take advantage of this fantastic door-to-door service for moving abroad? Well, here's the list of lucky countries so far:
United Kingdom
Australia
New Zealand (Auckland & Wellington)
South Africa
Thailand
Hong Kong
China (door-to-door for Beijing, Shanghai, Shenzhen, Guangzhou and Chengdu)
Ireland (door-to-depot, depot-to-door only)
Malaysia
Singapore
We can handle international shipping out to these locations too, with or without MoveCubes (sadly we can't ship MoveCubes out to Thailand yet but we can still get your stuff there, not to worry).
Take a look below at the dimensions of our MoveCubes®:
Small:
Height 1.871m      Width 1.114m       Length 0.964m     Volume 2.01m³
Medium:
Height 1.871m      Width 1.464m       Length 1.112m     Volume 3.05m³
Large:
Height 1.871m      Width 1.464m        Length 2.264m     Volume 6.20m³
Now the pretty awesome thing about the International MoveCube® is we can adapt our service to suit your needs. For instance, if you're moving overseas out of a studio flat, the Medium MoveCube® is the option for you. If you're moving out of a two bedroom flat, we suggest going for the Large MoveCube®. You get the idea.
We'll also help you with the packing by providing you with packing materials consisting of parcel tape, a tape gun and a big marker pen, should you request it. For an additional fee you can order other packing materials, such as our super strong boxes, furniture covers and bubble wrap.
SMS messages will be sent out the night before telling you the hour window in which we will be arriving. A further SMS message will be sent out during the morning too, so no oversleeping.
For all services we'll also throw in a trolley to help you transport the larger items from your home to the MoveCube® successfully. Yes, we've thought of everything.
For more details, take a look at the video on this page, contact us by email or call a member of the Seven Seas Worldwide team via the contacts page. Or do all three, depending on how much time you have...considering you're moving abroad. We can also handle ordinary home removals with our Domestic MoveCubes®, and our Mini Moves team can get smaller loads around the country for you too.
MoveCube® Sizes
Take a look at the sizes we offer to suit your needs.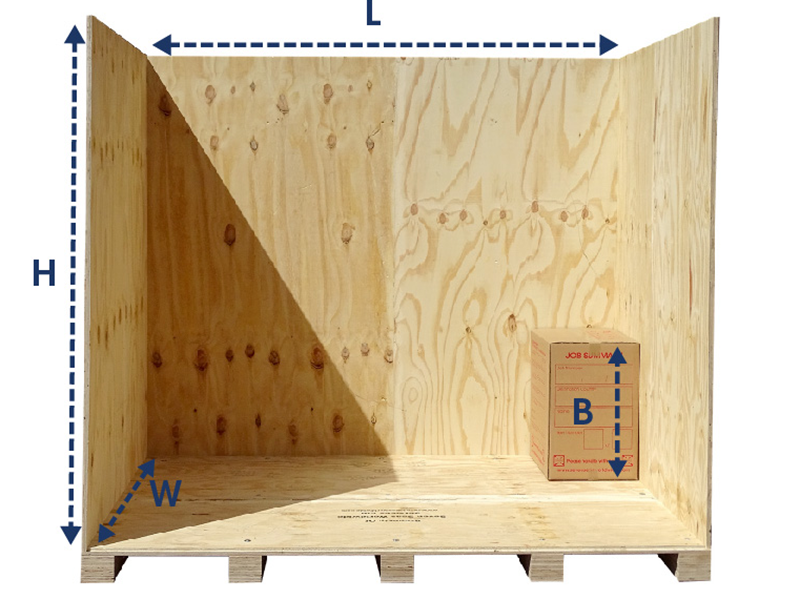 Large MoveCube®
H - 1.871m
W - 1.464m
L - 2.264m
B - 61cm
Volume - 6.20m3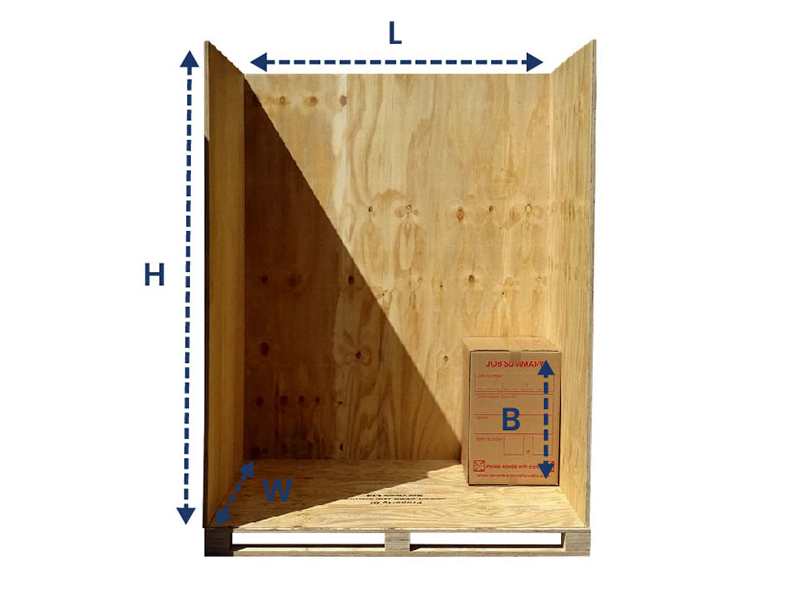 Medium MoveCube®
H - 1.871m
W - 1.464m
L - 1.114m
B - 61cm
Volume - 3.05m3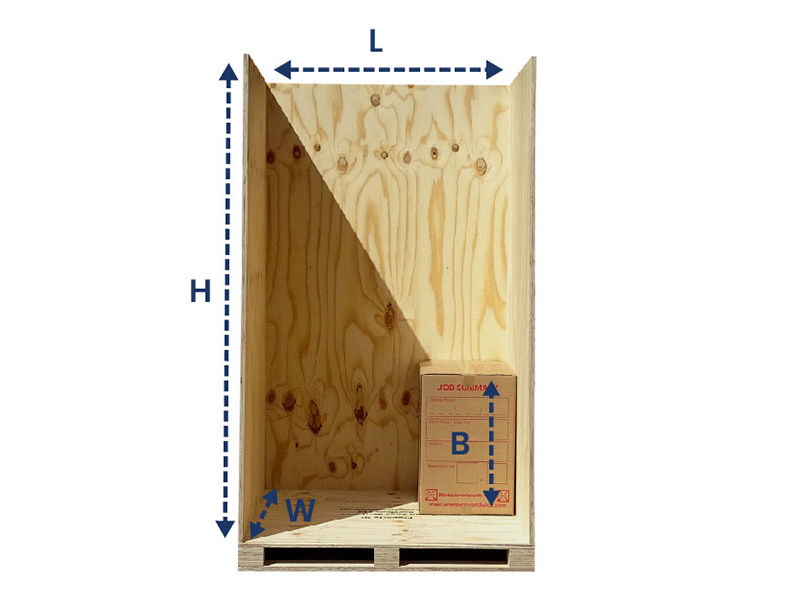 Small MoveCube®
H - 1.871m
W - 1.114m
L - 0.964m
B - 61cm
Volume - 2.01 m3